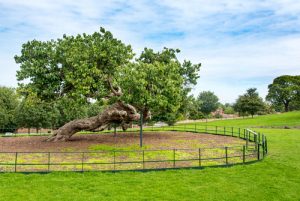 Bexley is a really unique Borough because it is between Central London and Kent. As a result it is as easy to reach the city as it is to get to the beach and into the countryside. There are also excellent house prices here. Finefair is proud to serve this Borough, offering a wide array of services that include block management Bexley landlords can rely on.
If you are thinking of buying a house in Bexley, the following are all good reasons why you should.
Footscray Meadows
It surprises people that Bexley is actually within London because it has such a great amount of open space. Footscray Meadows is one of the best spots. The landscape is diverse, home to woods, rivers and meadowland. There are lots of trails to enjoy a walk and places for picnics.
Danson Park and House
This is another beautiful green space in the area. The park has a huge lake where you can fish, go boating, and sail. There is also an Old English Garden, a cafe, and a children's play area. An annual fair is held here each year, welcoming thousands of visitors. Danson House is a fine Georgian mansion that dates back to 1766. It is a popular spot for weddings and also offers afternoon tea.
Shopping
There are lots of places in the area and close by if you enjoy shopping. Bexley Village is really special because of its independent shops and local produce. Then there is Broadway Shopping Centre, Crayford Retail Park, and even Bluewater.
Saving
Bexley is one of the cheapest parts of London in terms of house prices. For example, renting a four bedroom home can cost around £1,650 a month. If you share this between four it is 35% cheaper than the cost of renting a room in the capital.
The area is in Zone 6 but still has surprisingly quick connections into Central London. Annual travel is relatively cheap too, making it an even more attractive location.
Work with Finefair
If the reasons above help to convince you to buy a property, we can help you in the search and afterwards. Our services are broad, ranging all the way to offering the best block management Bexley has. To find out more, simply contact us today.