Finefair is a business that is responsible for providing a wide array of essential property services. We happen to be the leading company specialising in council leasing Brent has. The reputation we have is already a strong one. Despite this, it continues to grow with each new client that we assist.
A new survey reveals that Brent is the joint-friendliest borough in London. According to the data, 73% of people in the area said their neighbourhood was friendly. Alongside Richmond upon Thames, this was the highest in the capital. The goal of the survey was to discern London's best area.
Local businesses and high streets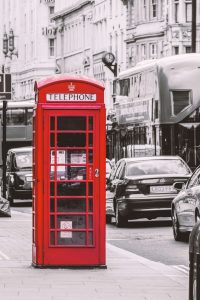 Brent was joint-10th place on the overall list. Additionally, the area was found to be relatively decent value for money. As for how likely residents would support high streets and local businesses, it got a lower score. The person responsible for planning, property, and regeneration at Brent Council defended it however. They said that the borough is full of friendly, bustling locales with much to give.
At present, the council is working with local businesses on a new scheme. This is a shop local voucher that could provide inhabitants with more reasons to support the high street.
Council members said there was far more to the high streets than one would think. They are encouraging people to see for themselves instead of just taking their word for it.
The Council also said that Brent's ranking as a friendly borough was not surprising. According to them, it is a place where everyone is made to feel welcome.
Reliable property services
At Finefair, we are always happy to help people learn more about us if this is their first time working with the business. We can explain all of our services, including why we are the best for council leasing Brent has. All you need to do is contact us with your questions. From there, we will do whatever we can to answer every one of them. If you need to speak to us, give the team a call today.