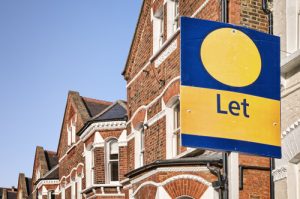 Finefair offers landlords and investors a lot of different options. They can remain private with our lettings service or choose public with the best council leasing Waltham Forest and the rest of London can provide. Whatever path they choose, we offer each client the right support so they can be confident in their investments.
Leyton is one of the most interesting areas in Waltham Forest. It is in a wonderful location, between Queen Elizabeth Olympic Park in Stratford and popular Walthamstow. There are lots of established communities from different ethnic backgrounds in the area, so it is very diverse. In addition there is a younger crowd moving to the area because prices in Hackney are too high. Many families also move south from Walthamstow for larger homes.
Where is the centre of Leyton?
One of the more incredible things about the area is it is tricky to say where the centre is. Some people say it is around the old town hall, an area with the Tube Station, a retail centre, pubs and more. Others claim the location is further north, around the mid 19th century landmark building the Bakers Arms.
Another option is the new thriving area around Francis Road. This is where creatives as well as young families favour. This popularity has given rise to a boom in independent businesses like shops and restaurants.
Homes
The majority of the housing stock in Leyton is Victorian and Edwardian. There are lots of large homes with up to five bedrooms. A common feature is purpose-built Victorian flats, with separate front doors as well as split gardens. Two bedroom flats near Francis Road are very popular.
There are several schemes of new builds in and around Leyton. Motion near Lea Bridge station has 300 studios and flats, including 172 affordable homes. The first homes will be ready for residents in July and then the whole scheme will finish in March 2020. NEST will create 61 more flats, 49 for shared ownership.
Investing
Lots of people are looking to invest in Leyton. Finefair is happy to help, offering services to suit most needs. If you want the best council leasing Waltham Forest can offer, we are the team for you. We even offer guaranteed rent, management, and more so clients can choose a full service.
If you have any questions or want to work with us, please get in touch.