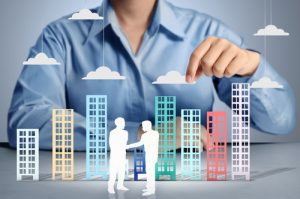 Finefair has a reputation as the best provider of block management Tower Hamlets has. The services we provide focus on helping clients achieve their individual goals. Using our expertise, we assist them in understanding the area better. This makes it easier to take advantage of the opportunities available. The local knowledge also means we can offer tips for lettings and more.
What is happening in Poplar?
Poplar on the River Lea has a pipeline of nearly 5,000 new homes that will arrive over the next decade. This part of the river winds through London's northeast via Stratford to the Thames close to Canning Town. Professionals are going to construct as many as 2,800 new homes on the old Poplar Gasworks plot on Leven Road. A third of these will be lower cost. As a result they will be appropriate for renters and buyers who would be priced out of London otherwise.
Eventually, the 20-acre site is going to include bars, restaurants, and shops. There will also be offices, a secondary school, and a small riverside park. Another addition shall be a towpath walk. It will offer public access to this part of the Lea for the first time in more than two centuries. Two segments of ironwork from the old Victorian gasholders will have a new use as public art as well.
A great proposal
Tower Hamlets' director of place said that people consider the proposal well designed. Officers are content that this development will supply an inclusive, well-integrated, first rate, sustainable place.
At Leven Wharf, more than 100 flats are complete already. This is adjacent to the gasworks. There is also another development close by, Ailsa Wharf. Those in charge here have planning permission to erect 785 new homes.
At Finefair, we aid clients in managing both new and old properties. There might be something particular you want to do with them, such as convert into a HMO. If so, we will work with you to make sure it's the most sensible approach financially. We also offer the most cost effective block management Tower Hamlets has.
Get in touch with us today if our services interest you.