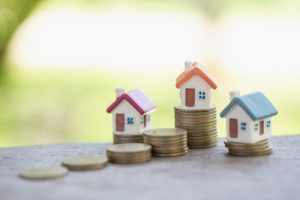 When they are looking for the right investment properties Sutton locals come to us. They do so because we know the area inside out. In addition, the investor services we provide aim to help them maximise their income. If you need to make changes for this to happen, we will aid you in making the necessary adjustments too.
Some developers are considering modular houses as an option to introduce more housing to the UK market. They are cost effective and offer efficient construction that is far less labour intensive. This can make projects more attractive and create sustainable homes that people will love.
A new provider
Ideal Homes is a recent start-up based in Liverpool. A year ago they opened their first premises so they could produce quality modular homes here in the UK. They recently opened a second production facility to expand their capacity even more. As a result they have the potential to produce 15,000 units a year. This would add to an already innovative and prolific sector of the construction industry.
New units for London's boroughs
Two other bodies, Apex Airspace and Homes England, struck a deal earlier in 2019. This will allow the construction of several modular houses on top of current properties all over London. Five of the capital's boroughs will see 78 units on production lines. They will be winched into the air and put on roofs of sustainable structures.
One of these participating boroughs happens to be Sutton. The plan is to introduce the units to Wallington. In time, it might be common to see a variety of modular homes all over the country, both on top of existing buildings and standing alone.
At Finefair, we can work with clients to assess those assets they already own. Details we will look at include taxes, the possibility of modifying the building, and rent costs. These elements and others can make all the difference when it comes to financial success.
We are proud to offer the broadest services for investment properties Sutton can provide. This includes guarantee rent, letting, and much more. If you would like our assistance, please get in touch with us.