If you are a landlord or investor in London, you know it can be hard work. You need to give your properties the right attention so they remain in a great condition. To make this easier on yourself, get in touch with Finefair. We can help in various ways, such as through the estate management Southwark trusts to ensure great results.
Fire Brigade HQ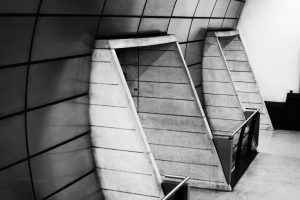 A conversion of the original 19th century London Fire Brigade HQ has brought 199 homes to Southwark. The site is in a central location and also has green space, a new sports centre and a secondary school. The prices start from £585,000 and give people a chance to get on the property ladder.
The Brigade Court site is less than half a mile from Tate Modern and Borough Market. It is in a fairly quiet part of the SE1 postcode. There are various homes on offer, such as the distinctive Victorian buildings with red-brick holding some loft-style flats. In addition there are new build sleek flats which overlook a central courtyard.
The fire station was built in 1878 and has inspired a theme which is present throughout the new build. For example, you can check out the Look Outs which are roof gardens, or exercise in the Training Yard which is a gym. The name of the chill-out lounge is The Social. There is a cinema screen called the Watch Room and the Mess Room is a private dining space.
This area is a place to watch because of the different housing options. For example when you take a look, you will see well maintained council estates. This is along with niche private developments as well as a mixture of church and charitable housing.
Specialist Property Services
If you are in need of estate management Southwark landlords can count on Finefair. While we are the best local company, our work extends across London to deliver outstanding results to all those who come to us. Whatever the size of the estates or the specific needs, we will cater for them.
Feel free to get in touch if you wish to discuss any details of our service. We also offer reliable guaranteed rent, leasing, and more.