It can be hard work to own and manage a property, especially when you balance it along with other responsibilities. This is why we work hard to assist people, for example as the lettings agent Richmond upon Thames landlords think highly of.
Riverside neighbourhood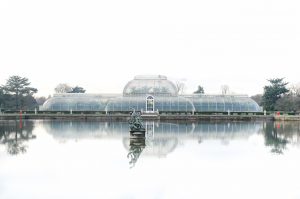 This suburb located in south west London is a special place. Here, you can find the most famous botanical garden in the world as well as a historic village cricket green. A lot of families are attracted to the area because of the local schools and village atmosphere. This along with the fantastic Edwardian and Victorian houses makes Kew a brilliant place to raise a family.
Kew is a part of the London borough of Richmond upon Thames. This is an area which people often vote as the happiest place to live in London. There are many reasons for this, including the high quality local services, green spaces, neighbourliness, and it being a place where people feel safe.
You get the chance to discover how lovely Richmond is when you come here. Many of the shops in the area are independent which is in part due to the strong community where people want to support others.
Plenty for landlords & investors to see
You can find a number of wonderful properties in this area. There are Edwardian and Victorian houses with your choice of terrace, detached, or semi-detached. In addition there are Georgian houses from when Kew was popular with wealthy Londoners looking for a place to escape to.
Along with the period properties are low-rise modern blocks of flats. There are some houses and flats which are a part of Kew Riverside, a fairly new development located on land between Kew Retail Park and the river.
Leading property services
Those who own properties in London should have Finefair on their side. Our various expert services include acting as the lettings agent Richmond upon Thames landlords depend on. If you want to learn more, you can read about our services on our website or reach out to us; we would love the opportunity to help you.