At Finefair our focus is on setting and then achieving the highest standards with each service we offer. We are the number one company working in property management Redbridge has. In addition, we can provide clients a variety of other services to complement our main offerings.
Lots of potential
The parts of the capital on the fringes of Essex are experiencing an inrush of house building investments. Moreover, more shared-ownership homes have recently been made available. Prices for them start from a mere £67,000. As soon as Crossrail is in operation, Ilford shall come into even greater focus. The new route will offer quick and regular services to the City and the West End, making the area appealing to lots of people.
A new cultural quarter
At this stage, Ilford could do with some more atmosphere. There is a decent range of middle market chains on the pedestrianised High Road. However, it can benefit from having more independent shops. A few more good pubs and bars would be helpful as well. In the autumn though, Ilford will receive a covered market. This will go on the town hall car park site and be one component of The Spark. For those who don't know, this is a new cultural quarter.
Mercato Ilford
Something else that will open in this area is the Mercato Metropolitano of Elephant & Castle's Mercato Ilford. Here, you can expect to find community events and international street food. There is also going to be the potential for food entrepreneurs and start-ups to form and expand. Furthermore, there will be a business hub and artists' studios. Redbridge council will supply additional financial support here.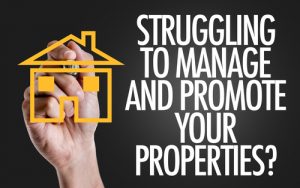 At Finefair, we serve a diverse collection of clients. This includes people in the public and private sectors. In order to meet their unique needs, we work with them closely to devise a suitable plan. Once we figure out what to do, we are able to help them thrive. Each service can be unique, including arranging the best property management Redbridge can offer.
Get in touch with us today if you want to learn more about our services.