Our expertise and friendly client care make us the best choice for your property needs. With services covering most aspects of property investment Newham clients can turn to Finefair for fantastic results.
Exceeding Targets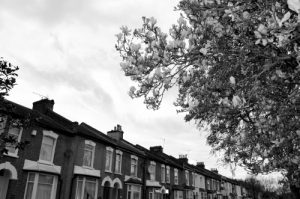 Within her first year, Mayor Fiaz of Newham has beaten her housing targets for the area. She has done this by starting to build over 200 council homes in the twelve months since taking office. The 227 homes are more than double the numbers of the original pledge so it is a fantastic result.
Mayor Fiaz took over last May. On taking up the role she made a promise to start building a minimum of 100 homes in her first year and 1,000 over the course of the four year term. She has surpassed this target with work begun on 227 homes already across 11 sites in Newham. The numbers mean that she is on target to build more than 1,000 homes by the year 2022.
Newham made a bid to the Building Council Homes for Londoners programme. This was successful and £107million in grant funding, the highest allocation of London Boroughs, was secured. Along with this is the Mayor of London's support to build more council homes. Fiaz and her administration have allocated another £515million. This is to help support further housing delivery.
Two new blocks
The development is at the site of the former Brian Didsbury Centre. It will result in the creation of 148 flats and 71 homes at social rent to replace a single storey storage and office building. The work will consist of a mix of one, two, and three bed accommodation across two blocks as well as a communal garden.
The building is being built by Red Door Ventures, the council's company. This work will help with tackling the housing crisis by building new homes at affordable rent levels.
Get in contact with the Finefair team should you ever want to benefit from the leading property investment Newham trusts. We can help clients to target different properties and always offer a bespoke service.