As a highly experienced property management company, we are highly trusted. Many different clients turn to us to take care of their needs. For example, we offer expert block management Tower Hamlets can count on.
We stand out from other companies that provide this service. This is because of the comprehensive and flexible nature of our work. We are willing to manage any property, of any size or any type, in any part of the capital. This includes everywhere from the City of London to Croydon, from Kingston Upon Thames to Hackney.
Providing clients with first class support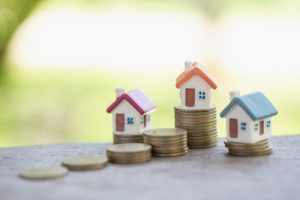 Block management is often one of the hardest jobs that landlords and investors face. You have multiple properties and tenants to look after. As a result, this job can be complex and very time consuming. If you wish to avoid the pitfalls of self management, we can provide this service for you. We take care of every detail properly so that you don't have to struggle or worry.
Each and every member of our team has a great deal of experience. As a result, they can do everything from arranging repairs to handling finances. If required, we can also guarantee rent for up to a decade. So, you will never have concerns about losing out financially.
Superb block management Tower Hamlets can have confidence in
London's lettings and property market is constantly changing. We have always kept ahead of the curve so we can remain relevant and modern. This has helped us to maintain our reputation at the forefront of London property management.
We always strive to help landlords and tenants build good working relationships. This ensures long and successful tenancies where both sides are satisfied. When they need a company who can provide expert block management, Tower Hamlets can count on us. We are a company that will handle all your interests with professionalism. As a result, Finefair really is the best choice for you. Get in touch with us now to find out more about how we can manage your block, estate or individual property.