Finefair is renowned for being a leading name in London property management. We provide work such as the complete block management Kingston upon Thames can utilise. This is among our many other specialist property services.
Our client base includes private landlords. This is as well as people who build new properties in London and beyond. Many of our clients choose to stay with us long term. They do this because we provide long-lasting, effective property solutions. We always perfectly tailor these to the individual needs of our clients.
A one-stop shop for your property needs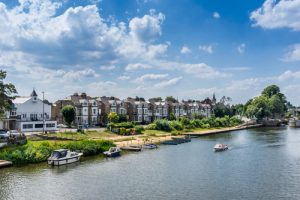 Sometimes you may have to go to different companies for your management needs. However, our property services are truly comprehensive. When we are managing your property, we handle all of your interests in one place. This makes everything easier and aids organisation for you.
We can handle everything from arranging building work to answering calls from tenants. This is in addition to carrying out inspections and collecting rent. Our strong connections with Greater London tradesmen mean we can get work done quickly. This is regardless of whether you need repairs, maintenance, or development in order to save you time.
People know Finefair well for its work. As a matter of fact, our management services are some of the most thorough and flexible in the capital. We strive to keep our work at the highest possible standard with every job we take on.
Leading block management Kingston upon Thames loves
Our team can make sure reliable tenants occupy your property. In addition to this, we can make sure it stays in its original condition. Our team can also help protect your investment. This is while helping you build and grow your portfolio. Working with us is one of the best decisions you can make for your properties.
When it comes to block management, Kingston upon Thames can be assured of quality work from us. In fact, our services are available in Merton, Sutton, and across all locations in London. Call now if you would like our expert team to manage your block, estate, or property.