Finefair appreciates that investors have different strategies, even when it comes to property. Some buy a home they can hold on to and sell in the future for big capital gains. Others look at renting and earning a healthy yield. Whatever the option, we can offer great services. This includes the very best guaranteed rent Wandsworth has.
Concerns
Investors in London have some concerns about the value of their assets. New data from the Office of National Statistics (ONS) shows that house prices in the capital fell by 3.8% in the year to February 2019. The market is showing signs of cooling but there are some positives.
Rising rental yield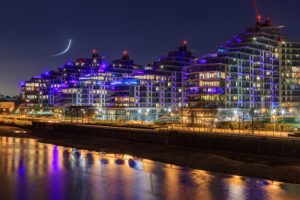 In some parts of London the net rental yield is actually rising. This is because demand for homes is very high and lots of people want to rent rather than commit to buying. The ONS figures show areas like Wandsworth, Tower Hamlets and even Westminster have enjoyed growth in yields.
Figures from letting agents in the capital reinforce the data from the ONS. They see that demand for properties is very high and the number of properties available is also falling. As a result rents are up. South West London as a whole is outpacing the rest of the city in terms of rental growth. In Q1 of 2019 the rise was an impressive 5.9% year on year.
What does this mean?
This is quite good news for landlords. It means there is potential for higher rental income in the short term. This could help to offset the overall drop in property value. People holding on to homes with an eye on selling in the future could consider taking on tenants to get a nice yield.
Wandsworth is one area in particular where further increases in rental yield are expected. Between January and March 2019 the growth was 0.4%, a huge amount in just a few months. As a result the Borough could become a hotspot for landlords.
Quality services
Finefair has a lot of experience and strives to give landlords the very best services. This includes taking care of lettings, management and more. Guaranteeing rental income is a good option too because it provides assurances that money will be paid every month. Our team has a lot of experience with these schemes and can help clients to choose the right one.
If you want the best guaranteed rent Wandsworth can offer, or need a service elsewhere in London, call us. We can discuss all the options and also recommend a strategy.