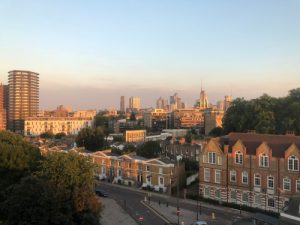 The team we have is the most skilful when it comes to investment properties Islington has to offer. The services we provide focus on assisting individuals with securing the right buildings. Should they choose the wrong ones, it will be much harder for them to reach their goals. We are here to make certain that doesn't happen.
A wonderful area
Islington's own Highbury is a rather genteel place once you get to know it. The district's leafy streets are home to many amazing Victorian townhouses. Moreover, it has more of a neighbourhood atmosphere to it. There are also plenty of restaurants and small enclaves of shops for you to find. Football fans will love it as well since Highbury has a lot of history with Arsenal Football Club.
Many commuters opt to pick Highbury due to its Zone 2 location. The excellent train links are another reason. The crowd here is slightly older than you would find in the likes of Hoxton. Additionally, there are far more families. They love the local amenities, schools, and good connections.
Best Highbury streets
Next, we will discuss the best streets to live on in the area. You may be someone that is after a flat with splendid proportions. If so, then Highbury Place's Georgian townhouses are ideal. The same goes for Highbury Crescent's Victorian villas. There's also Highbury Terrace, which overlooks Highbury Fields.
For superior value, head towards Finsbury Park's borders. Here, you can find smaller Victorian terrace homes. Have a look around the Emirates Stadium if you want a modern flat.
At Finefair, we aid clients in unlocking the full potential of their assets. We will see to it that you develop a proactive action plan that ticks all the right boxes.
If you would like to work with the finest business specialising in investment properties Islington has, contact us today. We offer first rate services and as much value as we can.