As a professional property business, we go the extra mile to please our clients. Because of this, we are the foremost team working in block management Kensington & Chelsea has. Due to our experience, we can help with properties of varying sizes and styles.
Travel guides and websites always feature London because it is a popular city with lots to offer. However, much of what you see happens in the same spots. There are plenty of other sights to see that many people miss.
The Borough of Kensington & Chelsea is famous for having some of London's poshest locales. In addition, there are places here that you don't hear of very often. Read on to discover some of these hidden gems.
Holland Park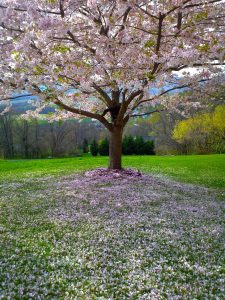 If you journey down the street from Freddie Mercury's house, you will spot Holland Park. Inside the fields of green here is Kyoto Garden. This area was gifted to London by Kyoto back in 1992 to honour the relationship between Great Britain and the Japanese city. As you might expect, this garden is a vision of Japan. There are stone lanterns, a rock waterfall, and colourful blossom trees. The calm pond is the home of stunning koi carp and you can see a few peacocks roaming around as well.
Elfin Oak
There is also the Elfin Oak. To some, a 900-year old oak tree stump may not seem overly exciting. Yet, it is an object with a rich and long history. It is the home of characters that Ivor Innes designed in 1930. This includes Dinkie Rumplelocks, Huckleberry the gnome and many more. Since their creation, the inhabitants of this stump have shown up on the 1969 Pink Floyd album Ummagumma. You can find them behind David Gilmour.
At Finefair, we start by talking with our clients about their property needs. This allows us to work with them to form a solution that is practical and beneficial in the long term. In addition we can adapt to any changes in your situation, including if you decide to sell an asset or want to move from private to public leasing.
If you wish to contact the best company specialising in block management Kensington & Chelsea has, call us today. We are happy to answer your questions and give you more info about why you should work with us.