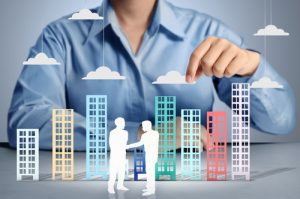 Every property investor wants to look after their investments as well as they possibly can. This is something we can help with. Ours is the best business working in estate management Hounslow has. We work with every client to determine their requirements. Then, we come up with a way to meet them.
Despite what some believe about Hounslow, it is a genuinely prepossessing borough. It has a rich history and character that many people ignore. However, there is a fair amount for everyone to appreciate here. The following are examples of what makes it stand out.
Diversity
To begin with, you have the opportunity to try various new foods. Hounslow's diversity is on full show in the food it offers. If you go to the high street, you will be able to find a nice selection of Nepalese and Portuguese foods to name a few. Vegetarians and vegans will also be able to locate something that suits them. At the fruit stores, you can try a myriad of exotic and strange fruits like rambutans, guanabanas, and dragon fruit.
Grab a seat
Our next reason relates to the Underground. You will be guaranteed a seat on the Tube almost all of the time. The thing about Hounslow is that it sits at the end of the Piccadilly Line. As a result, there is an excellent chance of you getting a seat if you are jumping on a train going to the Central Line. Early morning commuters love this fact.
Cleanliness
Most importantly, the council has taken steps to keep Hounslow clean. There were many concerns about litter and the number of bins in the area. The council's response was more local services and to install more bins. Moreover, everything has been considerably cleaner since the introduction of a £400 fly tipping fine.
At Finefair, we make the process of managing your property a simple one. The way we do this is by issuing you an account manager. They shall handle every detail for you. We can also assist you with finding the right properties in addition to managing them.
If you wish to receive help from the best establishment for estate management Hounslow has, contact us today. We have experience with all kinds of estates and always offer a great service.