If you need to locate a suitable lettings agent Hillingdon can offer you no business superior to our own. We serve a large variety of clients, from investors with huge portfolios to accidental landlords. In addition, we are highly knowledgeable on all the properties in the area. This makes us the ideal team to work with.
Leaseholds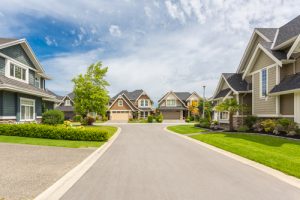 One thing many investors have to deal with is leaseholds. Owning one of these properties can have big consequences, potentially hurting your long term returns. This is because the owner of the building could decide not to renew the lease, meaning you lose the asset. The leases can also contain limits on what you can do, including alterations.
Last year the Government said they had concerns about leaseholds and would be looking to tackle unfairness in the market. Recently they took a big step forward with this. Firstly they will ensure that all new homes are sold as freeholds. A leasehold will only be an option in exceptional circumstances. As a result there will be less confusion for buyers.
Another thing the Government is doing in regards to leaseholds is reducing ground rents. Previously owners could charge leaseholders annual ground rent. Unfortunately this represented a spiralling cost. Initially the plan was to put a cap on at £10 per year. However, now ground rent on future leases will be set at zero.
Reform
The move is a bold one but will benefit buyers. Most importantly it will make it easier for them to buy and mean no worries about how long a lease will last or needing to renew it. In addition, it will stop building owners from taking advantage of leaseholders and charging them extortionate amounts.
All of the reforms are designed to help ease the property market. They come alongside the Government confirming their commitment to delivering 300,000 new homes for people who need them by the middle of the next decade.
Professional help
If you are an investor or landlord and have concerns about leaseholds, we can help. Our experience is broad and we always offer a great service. This is why we are one of the very best options for a lettings agent Hillingdon has.
To find out more about working with us, get in touch. Or, browse our website for more information.