Finefair keeps an eye out for all kinds of projects in London, especially those that create new homes and amenities. We share this info with our clients, helping them to choose a strategy. On top of this we can offer the best services, including council leasing Wandsworth clients can trust in.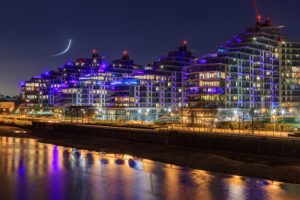 Lots of projects looking to create new housing in London consider train and Tube lines. This is because people want to live in areas with good connections, especially if they are to commute for work and leisure. The latest idea is to physically build above train lines themselves. This could be a wonderful option and create up to 300,000 homes across the capital. Over-rail developments are popular in other parts of the world so this could translate to the UK.
Clapham Junction
This is the fourth busiest station in the UK and passenger numbers keep rising because of new developments in Wandsworth. In fact some believe the rise could be as much as 40%. This would put even more pressure on the station. On top of this there are already concerns about the quality of the service and access at Clapham Junction.
A new proposal to redevelop the station could completely transform it. The project would create more platforms, more efficient track layouts, and create new shops and business space. Perhaps more impressively there would be anywhere from 5,000 to 7,000 new homes. Many of these would be over-rail, built above tracks and platforms.
Early stage
The redevelopment is only in its very early stages but conversations are already underway with Network Rail and Wandsworth Borough Council. If the project does progress it could be fantastic for the area. It would create a new town centre in the area with lots of essential homes and amenities.
Finefair appreciates that this is a popular part of London with lots to offer. It is therefore no surprise that investors and other buyers come here. We are happy to offer lots of services, including the best council leasing Wandsworth has.
If you want to find out more about what we can do to help you, please contact us.