We are a company that aims to offer the finest services to its clients, both public and private. As the top establishment working in block management Waltham Forest has, we are more than capable of meeting your needs. This includes the unique demands that some investors have.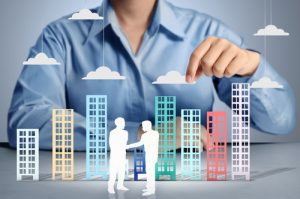 Waltham Forest is one of the places you should familiarise yourself with this year. Not long ago, people named it London's first Borough of Culture. The district plans to celebrate this title all year round. Over the next few months, several celebrations and events will take place. As a result there is no better reason to discover more about this part of the capital. If you speak to any of the locals, everyone shall tell you that there's a lot on offer.
Music and nightlife
In terms of music venues and nightlife, there's the Walthamstow Assembly Hall. It hosts everything from stand-up comedy to techno raves and even jazz festivals. There's also Ye Olde Rose and Crown. This is an excellent drinking spot but there's more going on to grab your interest. It hosts gigs and regular theatre performances, and even brings in well-known faces to do stand-up.
The arts
As for the arts, Waltham Forest has a number of peculiar attractions to give. This includes God's Own Junkyard. It is a neon paradise that has multiple luminous signs covering the ceilings and walls. It's a brilliant place to look around as well as marvel at.
Those who are after a more traditional cultural outing can visit the William Morris Gallery. It's dedicated to the immensely influential designer. Within is everything from carpets to wallpaper. There are also works of artists indebted to Morris.
At Finefair, we have an experienced team that aids clients in making the most of their resources. For the most part, we've built up our client base through our talents and recommendations. To this day, our base continues to grow. This is a great sign that we continue to be the best name for block management Waltham Forest can offer.
If there is anything we can help you with, please let us know. We are happy to talk about services as well as why you should work with us.