Block management in Waltham Forest can be highly demanding. Managing several properties at once is a complicated task. But, we have the experience and the specialist knowledge to complete this work. With Finefair, this is always to the highest standards possible.
Taking on complex needs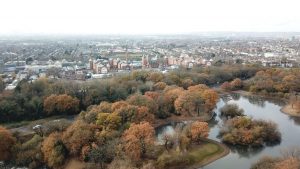 No block management task is too large for us; in fact, we regularly manage single blocks and estates. This is as well as property portfolios that are dispersed across many different geographical locations. Our versatile staff will provide all the advice and practical services you need. This helps keep everything running like clockwork.
Our block management services entail a wide variety of different tasks. We will arrange all necessary viewings for prospective tenants and carry out regular inspections. Furthermore, we will deal with all financial matters such as council tax and rent collection. In addition we will ensure that buildings are maintained and that tenants are complying with the agreed terms. We can take on as much or as little of the management as you require. Our services are totally flexible to meet your changing needs.
Leading block management in Waltham Forest
We are a company who can handle all your interests in one place. This makes your life as an investor and developer so much easier. As a result, you only have to deal with one firm for all your property matters. With us, you can make the most of online statements. This is as well as a communicative and helpful team on hand to answer your questions. Consequently you'll always be well informed about everything that is going on with your property.
To discover more about the block management Waltham Forest loves using or any of our other property services, call us now. From the smallest portfolio to the biggest and most wide-ranging, we can manage them all. We do not just work in this area of London. So, whether your property is in Waltham Forest or in any of the other boroughs, we can help you.