When they need help with guaranteed rent Barking and Dagenham landlords come to us. Over the years, we have proven ourselves to be the most successful specialist in this area. We provide flexible leasing for 1 to 5 years. Moreover, we have a maintenance team available 24/7. Whatever the needs, we manage assets and also ensure that tenants are happy.
The local authority of Barking and Dagenham recently pledged £38million to improve the condition of council houses. This cash boost has brought the entire amount spent on the area up to £88million. The Decent Homes programme focuses on ensuring that people in social housing have great properties.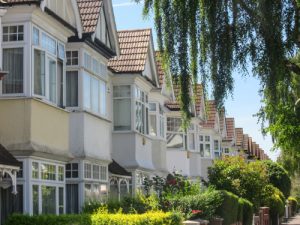 Cabinet members for housing and regeneration have made statements on this matter. One individual said that they have a vital job to construct new houses for the residents. At the same time, they realise it's important to invest in the current housing stock. They want to make certain they offer homes that the locals are proud to live in. Via the Decent Homes programme, they are able to meet this goal.
The work to be completed
In 2018, surveyors had a look at council homes all over the borough. Following this, they wrote a list of properties that would require repairs during this fiscal year. The work includes enhancing lifts, doors, windows, and heating systems.
This is on top of work already complete such as the replacement of over 9,000 boilers, bathrooms, and kitchens between April 2018 and March 2019. In addition, 140 homes had further insulation put into their ground floor bathrooms. The intention here was to cut energy bills.
At Finefair, we carry out periodic inspections to make sure that each property is still in great condition. This means landlords won't have to worry about their assets falling into a state of disrepair. In addition, we ensure that you get paid even during void periods. This is what makes us the top name for guaranteed rent Barking and Dagenham has.
If you want to find out more, feel free to contact us anytime. You can also learn how our guaranteed rent works on our website. As you will see, we are one of the leading providers in the whole of London so you can expect a top service.