When you think about property investment Barnet has a few noteworthy areas. One of the best is Totteridge. It is an attractive location that is very popular with wealthy footballers and celebrities. They are drawn to the wonderful community feel and how presentable the area is. In addition there are lots of great amenities.
Housing
There is a fantastic range of homes in the area. The main stock is large mansions that offer lots of space and plenty of bedrooms. In addition there are period cottages and homes. Closer to Whetstone you can find roads of 30s housing, including semi and detached properties. This area also has some new builds, including the rare shared ownership flats at Resi Totteridge.
Immaculate presentation
One thing people love about this part of North London is how immaculately it is presented. Local community groups work hard to make sure everything from the grass verges to the ponds look perfect. The area therefore retains a wonderful leafy look without anything spoiling it.
The great outdoors
There is lots of open space in the area, making it perfect for anyone who loves being outdoors. In addition the ten mile Dollis Valley Green Walk wraps around the edge of the area. This is perfect for walkers and has plenty of great sights to see.
Sport lovers will also appreciate what is on offer in Totteridge. There is an historic golf club that locals really love. Tennis and cricket fans also have local clubs they can visit.
Amenities
Sadly you won't find any shops in Totteridge. There are two very popular pubs though. Locals have to travel to the tree-lined shopping street in Whetstone. There is a lot to offer here, including independent cafes and restaurants. The local Tube station is on the Northern Line and it takes less than 30 minutes to reach King's Cross.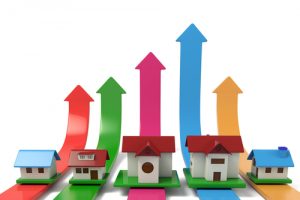 All of this adds up to an area where many people want to live. As a result it is one of the best locations for property investment Barnet and North London as a whole can offer. If you want to invest Finefair can help. We offer a range of great services and have lots of knowledge to share. You can work closely with us or have our team come in whenever you need extra help.
To find out more about what we can do for you, simply get in touch.