At Finefair, you will discover a team of dedicated individuals who are here to help you. Our work includes services for estate management Hammersmith and Fulham continues to rely on.
Prime London Property Investments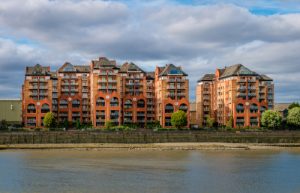 Analysis has come from the property investment portal One & Only Pro. They have identified some of the best locations in the capital for property investment. This is despite Brexit influencing decisions and property prices.
The research looked at Boroughs as well as the amount of properties with 'Diamond' investment status on the market in February 2019. This ranked the areas and provided properties with scores for those that were most likely to see a value increase.
An example is how they found that Kensington & Chelsea had 19% of properties with the status. This was with an average price tag of over £1million, therefore making it one of the best locations in London to invest.
Hammersmith and Fulham was another noteworthy area with 11% of 'Diamond' properties. The average price tag for these was £520,669. Other areas ranked highly included Barking and Dagenham, the City of Westminster, and Camden.
It is true that a lot of investors look at up and coming areas, but with so many properties, location is a vital factor. The prime locations in the capital are some of the best to buy in due to the long term value.
Great Properties Call For Leading Services
There are a number of properties on the market at attractive prices. As a result it causes an increase in interest for many people. They could experience gains in the future and get a good discount at the moment.
The Finefair team helps you to take care of your properties. From one to a well-developed portfolio, you can count on us and our services. We take care with everything that we do so you can expect a top service. Learn about work like the estate management Hammersmith and Fulham can count on through our site. Get in touch if you require more info.