If you own a single property, or if you have multiple estates, and blocks to run, you need a proficient and experienced team to manage them for you. There are many things to oversee when it comes to estate management in Hammersmith and Fulham and we can do it all. Our highly experienced estate management team can help. We are able to provide all the practical services and useful advice you need to help your portfolio evolve.
Estate management Hammersmith and Fulham can trust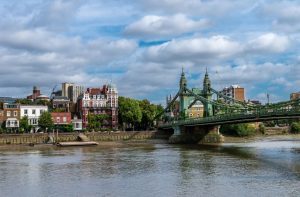 We will take control of all aspects of management. This includes everything from carrying out inspections to arranging for any necessary maintenance and damage repairs, to handling all financial matters such as rent, bills and council tax. Alternatively, we can take on some of the work while you handle other matters yourself. You can be completely involved in the process at all points and will always be well informed. In fact, you can enjoy convenient online statements that you can view at any time. You will always be just a few clicks away from the vital data you need when we're managing your portfolio.
A simpler approach
Estate management in Hammersmith and Fulham can get confusing when you're dealing with multiple companies. You might think you need to do this and have each one deal with a different aspect of your estate. But, we can handle all the work together in one place. This makes life much simpler for you.
Call on us now
If you own an apartment block, housing estate or even a few different properties in this borough, call us now. We also work in other areas of London such as Haringey and Waltham Forest, as well as with those located even further afield. We have a forthright approach and a forward-thinking attitude to the modern London property market. Consequently, you will never need to look anywhere else for the management expertise you need.