If you are ever in need of expert estate management in Haringey, look no further. You can be certain that the team at Finefair will be able to provide you with the help that you need. If you have an estate that comprises several properties together in one location, we'll manage it for you. Furthermore, if you have several properties in different areas of the city or even beyond, we can also support you. We do this to the highest standards, paying attention to all the important details. As a result, we can ensure that we do not overlook anything.
The estate management Haringey loves using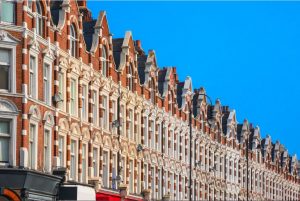 Whether you own a single property or flat, or a wide-ranging portfolio with multiple different types of investments, we are flexible enough to help you. We tailor all of the work we carry out to suit the unique needs of your portfolio. We're ready to take on even the most complex estate management projects. Our team will always go the extra mile to ensure that you're completely happy with the service. Both the interior and the exterior parts of your estate will be inspected, managed and well taken care of. We do this all throughout the whole time we are managing it.
Fantastic services from a leading team
We commit ourselves equally to the needs of both the property owners and the tenants we work with. This is why we offer such services as guaranteed rent, which benefits property owners and landlords. We also provide great features for tenants such as a 24 hour helpline and extra support for vulnerable people. Services such as these make us stand out from other companies offering estate management in Haringey.
Please get in touch with us if you'd like to learn more about our work. We can talk about the many types of estate and property management we provide, and are able to answer any questions you might have. Regardless of whether you need help in a North London area such as Enfield, Barnet, or further afield, we would love to help you.