We are one of the largest and most well-respected property management companies working in the capital. Among our many property services, we offer expert block management and estate management in Enfield. If you require a skilled team who can handle every aspect of managing your estate, you need look no further. At Finefair, we are able to take care of everything. This is regardless of the size, type or location of your estate within Greater London.
Look no further for estate management in Enfield
We know every client's portfolio and expectations are unique. So, we make sure to tailor our services accordingly in order to produce the best results for you. Our team will adjust our work to suit the type and size of the estate. In addition, we will always go the extra mile to ensure that both the property owner and the tenant are completely satisfied with the services that we provide.
A service you can trust for quality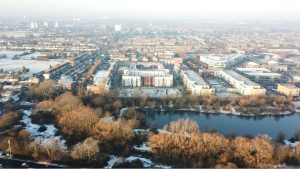 We are well equipped to handle every detail of the estate management process. Our team will arrange all maintenance and repairs. We will carry out inspections of the interior and exterior spaces to ensure everything stays in top condition. We will take care of the financial side of things and make sure that all tenants are paying the rent on time. If you wish to make any changes or upgrades to the estate, we will even find the right local companies or tradesmen to do the work.
As you can see, when it comes to estate management in Enfield, our service is a truly comprehensive one. We do not just work in this borough, but with properties across London. This includes areas like Barnet, Richmond Upon Thames, and many more. Give us a call today to discuss the process with our helpful team. Finefair would love to help you by providing leading property services.