Estate management can be a challenging undertaking. If you have several different properties and various different tenants to deal with, it can be extremely hard to keep track of everything. It will also be difficult to complete all the work that needs to be done. But when you are working with us, estate management in Barnet becomes easy.
Comprehensive services
We are able to take care of every aspect of estate management in this part of London. This includes answering tenants' concerns as well as taking care of interior and exterior areas. Other examples are arranging the necessary maintenance and repair work, and collecting rent payments.
No type or size of estate is excluded from our services. Finefair is a versatile firm who regularly deal with estates both large and small; we adjust all the services we provide to meet the needs of the individual estate.
Leading estate management in Barnet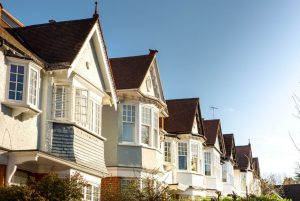 We know that there is no "one size fits all" approach when it comes to estate management. Every single one is unique, and our work reflects this. From Edgware to Finchley, from Golders Green to Mill Hill, we cover every district of Barnet and beyond. This includes boroughs like Kingston Upon Thames and Camden.
If you want an estate management service that gives you total peace of mind, look no further. At Finefair we offer such amazing advantages as guaranteed rent schemes. We have a great deal of experience in the business. Consequently, you can be certain that we will manage your Barnet-based estate successfully for years to come.
We do not only provide estate management in Barnet, but throughout all the other London boroughs. This is as well as the Midlands. So, if your properties are located in these areas, give us a call. The Finefair team would love to work with you.