We are one of the leading companies offering estate management in Kingston Upon Thames. This is as well as all other London boroughs including Sutton, Haringey, Harrow, Merton and the rest. Wherever your estate is located, we can carry out a tailor made package of management services. This will really benefit you as an investor. You might own one estate in a single location or multiple properties scattered across many different locations. Regardless, we can provide you with the perfect service.
Experienced property experts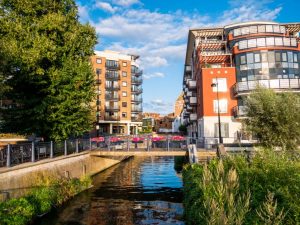 We manage many different types and sizes of estate. Something else to note is that we regularly work with both private and commercial properties. Over the years, we have observed many changes in the ever-evolving London property market. We have kept up to date with everything in order to provide our clients with the highest standard of service. We can scale our management packages up or down to suit the size of your estate. At Finefair, we pride ourselves on offering a personal approach to each and every client.
When we take on estate management in Kingston Upon Thames or any other area, we handle everything. Consequently, you don't have to worry about a thing. From getting in touch with local tradesmen to arrange repairs or improvements, we do it all to save you time. On top of this, we can collect rent and answer calls from tenants throughout the day and night. We can even guarantee your rent for up to a decade on any kind of property.
Call for the estate management Kingston Upon Thames can rely on
Get in touch with the Finefair team today. We can tell you all about how we can manage your estate for you. When you choose us, you can always rest assured you will receive a leading service. Your valuable estate, block or individual property is in the best possible hands with our team. So, don't delay and turn to us for a number of superb property services.