Even under the most ideal of circumstances, estate management can be a demanding and strenuous task. The more property you own and the less experience you have serves to worsen the difficulties that must be faced. Even property owners that have at least a degree of skill in estate management, often struggle. These individuals can regularly find themselves wishing that they had more time to spend on other duties that demand their attention. This is where Finefair come in. If you're hoping to find assistance with estate management in Merton, then we are more than up to the task. Our team should be your first point of contact.
Providing estate management in Merton and more across London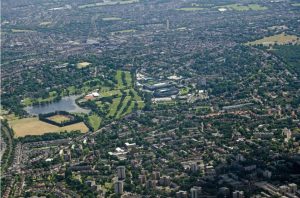 We have dealt with many clients and a wide range of property sizes and types. Thanks to this, we are sufficiently equipped to provide highly effective and efficient estate management. We do this for customers no matter the details of the property they own.
Our versatility is what helps us deliver a service that few other estate management companies can match. We are well aware of the incredible diversity when it comes to building types. As such, we always ensure that our services are tailored to suit the situation. From Mitchem to Morden to Wimbledon, we can offer our services to every area within Merton. This is as well as the rest of the London Boroughs, including areas such as Croydon and Sutton.
Give us a call
When you're searching for expert estate management in Merton, look no further Finefair. Our work will leave you feeling satisfied as well as confident about the future. For more details about what we can do to help, just give us a ring. We would also be more than happy to to help if you have any queries that we can answer. We look forward to your call and doing whatever we can to help.