We are one of London's largest property management companies. This means that we are able to offer an unrivalled range of services to all our clients. At Finefair, we manage properties of all types and sizes. This covers everything from small studio apartments to the largest commercial properties, blocks, and estates. When it comes to estate management in Croydon or any other part of London, we are the first choice for all kinds of investors and investment companies. They know they can rely on us for top notch management and effective handling of their valuable investments.
Expert estate management in Croydon
We are a modern property company who are always keeping up with the changes in London's property market. Estate management can be very challenging. But, as a forward-thinking, innovative company, we stand out from the rest. This is because we go the extra mile for clients and tenants. In fact, we even take care of details such as maintenance and repairs. In addition to this, we carry out inspections and answer calls from tenants around the clock.
Whatever you need, count on our team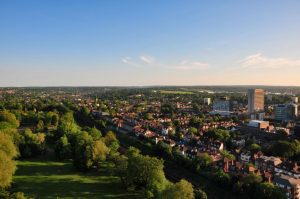 We can handle everything to do with estate management in Croydon. This is whilst you are always in control of how much or how little of the work you want us to do. If you need a company who can take over the entire management process while you are away or occupied with other business, this is no problem for us. If you want us to do some of the work while you manage other issues yourself, this is no problem either. We tailor our management services for each individual client.
Remember that we do not only work in Croydon; we cover all 32 London boroughs. This includes everywhere from Bromley to Barnet, from Haringey to Southwark, and everywhere in between. Give Finefair a call today to learn more and start working with our expert team.