As an investor, you will know that one of the most involved and time consuming tasks is estate management. If you want to relieve your burden and enjoy smooth, successful property dealings, get in touch with us at Finefair. This will allow you to find out more about our services for estate management in Richmond Upon Thames. We manage many estates worth millions of pounds across the whole of London and beyond. So, whether you need management in a south London borough like Merton or Kingston, or any of the other areas of the capital, we can help you.
Where to look for estate management in Richmond upon Thames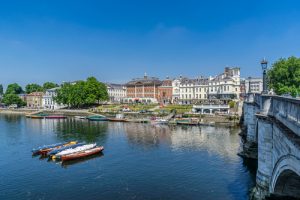 We've been managing estates, blocks and individual properties for more than a decade. This makes us the experienced choice for you. Over the years, we have weathered many changes in the London property market. As a result of this we are always up to date with the latest developments. We are a truly modern and innovative company. Our team can offer you contemporary estate management services in order to keep your portfolio ahead of the competition.
We offer a unique, tailored service to each client. We do this in order to achieve successful results for each individual estate. However large or small the estate and however much input you want us to have into the work, we will provide what you need. We are equipped to take on even the most challenging estate management in Richmond Upon Thames. Our expert services can save you time and money, and we are ready to hep with this.
Turn to Finefair today
Call today to discover how our management can support your needs. Our work can boost your portfolio as well as help your property investments to grow. With a commitment to excellence and an in-depth knowledge of London's property market, we are your first choice.