There are many property firms specialising in estate management in Waltham Forest. When it comes to Finefair, we have that extra experience and knowledge you need to make a success of your portfolio. In terms of property and estate management, you need a team who know exactly what they are doing. This allows you to expand and develop your portfolio to its full potential. Properties are major investments, so you want the reassurance that everything is in safe hands. This is the case no matter where you are in the world.
The benefits of expert estate management in Watham Forest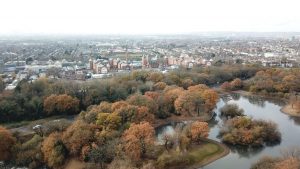 When working with us, you will find that we possess a wealth of expertise and a commitment to outstanding service. We know that every client is unique. So, we'll always treat your portfolio with the personal approach it deserves.
We are highly experienced in the London property world. As such, we have the ability to work across a wide range of properties and with many different kinds of clients. We handle huge variety of different properties, encompassing both residential buildings and commercial ones. We are able to take care of an estate that is located all together in one location, or one that is spread across many different areas. There is no limit to the type of estate management we can provide for you. From a housing estate to a block of flats to a single property, we do it all.
Contact the Finefair team now
Talk to us today if you would like to learn more about all the different areas of estate management in Waltham Forest we specialise in. We have the ability and the resources to manage your properties effectively for you. This is no matter what the size of your estate or the extent of your portfolio.
We work in many more areas besides Waltham Forest. This includes other North London boroughs like Enfield and Haringey, as well as places further afield. So, don't hesitate to reach out to our team today.