London is an incredibly well known area with a busy property scene. Within the capital there are a huge number of locations with their own positives. One place you might be able to find some of the best investment properties Haringey offers is Crouch End.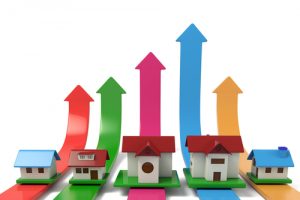 This is an area located in the west half of Haringey and is roughly 5 miles away from the City of London. A £30million revamp for the town hall has helped bring even more houses and entertainment to the village. It is home to a great cafe culture along with some imposing architecture and fantastic views.
Many celebrities have lived in the area and some continue to do so. Its authentic personality and sense of community is thanks to the vast amount of independent restaurants, shops, and cafes. A large number of couples and families move to this amazing area.
The Property
Despite rises in tax and uncertainty surrounding Brexit, prices in the N8 postcode have been holding relatively firm. Estate agents believe this market behaviour is due to the buyers. There are local movers and more who are relocating from central London areas.
Many buyers love the stunning Edwardian and Victorian properties. These have original features as well as an abundance of light. Along with this many new builds are taking place, bringing a variety of people to the area.
The highest value homes in Crouch End are the semi-detached properties with stately period red-brick. These are a 10 minute walk from The Broadway. There is a range in prices so that many different people can find something for them.
New development
A mixed-use development will follow the conversion of the Hornsey Town Hall. This will create a hotel, an arts centre, and also 135 flats. This is along with a new public square with a street market, shops, and cafes.
If you are ever looking for help with investment properties Haringey and surrounding areas can count on us. So, reach out to the Finefair team to discuss the specifics of our work and your needs. We recommend Crouch End and can help you to find the perfect property.