Finding the right person to look after your property portfolio can be tough. Ideally you want someone with the best skills who will be able to take care of every single home. Some providers may struggle and you run the risk of the quality suffering. Finefair is different though. We already manage large portfolios and offer great services. In fact we are the top team for block management Harrow has.
Harrow-on-the-Hill is an area that is quite surprisingly not on many people's radar. This is part of London with an old fashioned charm. However, the people who tend to buy homes here normally have some connection to the area, whether it is family or attending the world renowned school. This gives it a more exclusive feel.
The property mix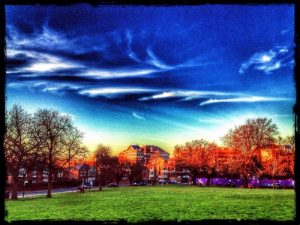 One of the incredible things about Harrow-on-the-Hill is the period properties. The oldest homes are timber frame and date back to the 16th century. There are also plenty of 19th century cottages, Victorian and Edwardian villas, and Georgian townhouses. As a result the area is full of eye-catching architecture. Not surprisingly there are a number of significant properties and eight conservation areas.
Alongside the older properties there are schemes of modern flats and some townhouses. Some old properties even undergo conversion. One of the most impressive is The Powerhouse. The Victorian building is now home to bright, spacious flats but retains its architectural features.
Amenities
The big selling point is Harrow School. However there are also high quality state schools in the area. There is some great open space, especially at Churchfields. Locals can visit high end independent eateries in the area and have two shopping malls to choose from. The area is also a quick train commute to Central London.
A piece of history
The area has a lot of history but one of the most amazing stories involves King Charles I. The King came to Harrow-on-the-Hill on 27th April 1646 after his defeat in the English Civil War. He made a stop off on Grove Hill near St Mary's Church to get a final view of London as he went to surrender to Scottish forces in Southwell. A plaque commemorates the spot.
When you work with Finefair you can have confidence that your portfolio is in great hands. We are the top team for block management Harrow has because no matter how many properties it is, we can always offer a great service. Contact us to find out more.