If they need block management Harrow can give the Finefair team a call. Over the last ten years, we have grown into one of the most well-respected property management companies in London. We work on lettings, investments, and many more areas of the property market. Our team takes a unique approach to each and every task they take on. In addition, we always work hard to provide clients with the highest level of service.
A dedicated team of property experts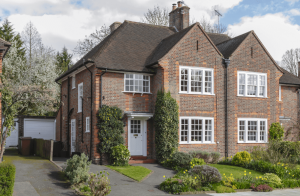 Many people own blocks or several properties in different parts of the capital. A lot of those who do this use different management companies. However, this is not necessary when you choose to work with us. Our unique block management services are concentrated in one place. As a result, you will be able to keep an eye on everything at once with ease.
By providing a comprehensive service that includes every aspect of management, we aim to make life easier for our clients. Then you will only have to deal with one company and one management team. This will save you time as a result and ensures that there is no confusion when it comes to finances.
Providing block management Harrow depends on
We regularly work with many different kinds of property needs. This includes property owners, investment companies, and landlords. So, whatever your needs are, we are confident we can help. Our team has the experience and skill to work with you effectively. From blocks of flats to sprawling residential estates, we are ready to deal with your requirements. We will always be communicative, helpful and informative in the process.
Finefair can manage large numbers of properties. This makes us the perfect choice for the convenient block management Harrow needs. In fact, we offer our services in Ealing, Hackney, Croydon, and in any other London borough. Give us a call if you want to know more about our company and our first class services.