Having the most well informed lettings agent Hackney has on your side can prove incredibly useful. The Finefair team know where all the best hotspots are. Additionally, we can make sure that the tenants who want to live in your property are suitable. Rest assured that ours are services you'll want to invest in.
Those who have waited for construction to start on the Art'otel London Hoxton won't need to wait much longer. Work is finally due to start and the opening date is currently 2023. The initial reports on the hotel's construction were back in 2008. However, the project has since had several delays. It was only recently that owner PPHE Hotel Group got planning consent from Hackney Council.
Mixed use
The building is a mixed-use property that includes 27 floors. Five of them will have facilities such as an art gallery, swimming pool, and gym. Another five will make up the structure's office spaces. As for the remaining 17 floors, they will be hotel rooms. On the 24th floor there is going to be an auditorium.
Artwork
Something else this £180million development will feature is original Banksy artwork. An interior designer and signature artist will also design and curate a series of works. These will go on display throughout the building. Currently, Art'otel has properties in Cologne, Budapest, Berlin, and Amsterdam.
PPHE Hotel Group is very happy at receiving planning permission for their scheme to create the hotel in Hoxton. With their developments, they believe they can enrich the general guest experience so that everyone has a great stay.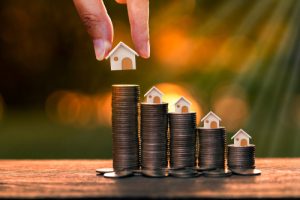 At Finefair, we have a strong reputation for the work we do. We uphold it by giving the clients exactly what it is they seek. In addition to providing you with the most experienced lettings agent Hackney can offer, we can also help with things like guaranteed rent and property management. With a range of great services you stand the best chance of healthy returns on investment.
If you'd like to know more, feel free to get in touch with us.