Families love Northfields. It has everything they could want, including spacious family homes, fine parks, a great community feel, and good schools. People who live here tend to stay. There is also high demand for good rental properties because of a number of multinational local employers like Glaxo and Allianz. This means there is potential to earn a healthy rental yield. In addition Finefair can offer the best guaranteed rent Ealing has. This offers even more protection for the income.
Nature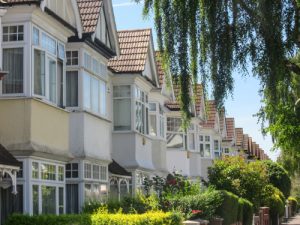 Northfields is a fantastic spot for anyone who loves greenery. There are lots of homes with big gardens and the parks we mentioned earlier have great spaces. Gardening is more than a hobby here; it is part of the history. The area once had huge apple orchards. This is why lots of roads near the train station are named after different varieties.
In addition Northfields has the oldest allotments in London. They were established in 1832 and currently have over 140 plotholders. These patches of land have been used to grow all kinds of things over the years, including vegetables, plants and flowers. They are still very popular, with long waiting lists for plots.
Homes
There are lots of homes in the area perfect for families of every size. Starting off there are maisonettes, garden flats and conversions. Growing families can opt for Victorian and Edwardian terrace houses. There are also large properties with price tags over £1million. Retirees can choose quaint, two bedroom cottages.
Amenities
In addition to excellent parks and good schools, there are some other fantastic amenities in the area. On the high street there are lots of independent shops and cafes. You can buy lots of quality produce at the local bakers, deli and cheese shop. Northfields Station is on the Piccadilly Line, providing good connections to Central London and Heathrow.
If you are looking for a place to buy a wonderful investment property, Northfields could be a great option. Finefair can help, offering the best guaranteed rent Ealing has to offer as well as management services and more. Contact us if you want advice or a portfolio review.