If you are a landlord or investor, then you may want help overseeing your assets. Those who do need it can talk to us. Finefair is the foremost establishment specialising in property management Enfield has working for it. You can rely on our skills and knowledge of the area to ensure maximum value.
The Help to Buy initiative had first time buyers in mind when it arrived. The aim was to fuel activity at the base of the property ladder and allow more people to buy a home. In addition, it kept developers constructing new starter homes.
First-time buyers have made up 80% of the Help to Buy acquisitions since 2013. Nonetheless, this scheme has proven itself popular among other groups too. Interest in Help to Buy from current homeowners is bigger outside London. Despite this fact, there has still been a huge jump in applications in the capital.
How can homeowners apply for Help to Buy?
In London, current homeowners are allowed to apply for Help to Buy on their next house if the price is under £600,000. They must be in the process of selling too.
Why is Enfield popular?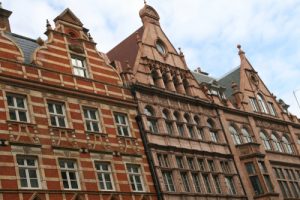 Enfield is within London's top 10 cheapest boroughs when it comes to new homes. Trent Park, a Grade II listed mansion, got a redesign at the turn of the previous century. It became a socialite retreat. Recently, developers built 250 homes there. They include one-bedroom apartments with costs starting at £575,000. These new homes are perfect for downsizers.
Elderly downsizers in particular shall find the Enfield area attractive. There are excellent transport links from and to London. In addition, there is an abundance of high street restaurants and great shopping facilities. The restaurants are within close proximity to one another as well. There are also lots of great open spaces.
At Finefair, we've spent years maintaining the highest standards when it comes to our work. This is why we are the top name for property management Enfield has available. However, regardless of which service you use, you'll receive first class help from our team. This includes if you come to us for guaranteed rent, council leasing, or other options.
If you'd like to know more about us or our services, you're welcome to get in touch anytime.