With all of the properties across London, investors and landlords need access to leading services. This is where Finefair can assist you. Our team can meet a wide variety of needs. For example we offer expert services for council leasing Croydon loves.
Help With Quality Developments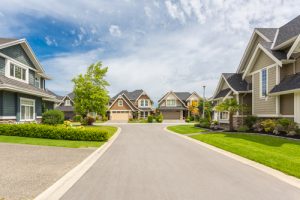 Croydon Council is on the path to become one of the first authorities in London to adopt a new planning policy. This change can help to deliver housing that meets a very high standard. This will be in the suburban areas of the borough so it can help with tackling the housing crisis.
Approval of the draft Supplementary Planning Document (SPD2) came from the Council's Cabinet. The next full council meeting on Monday 1st April will be when the decision will take place.
The National Planning Policy Framework from the government has led to a response from the Suburban Design Guide. The 2018 Local Plan for Croydon included adopted policies to aid in the delivery of roughly 10,000 homes out of the 2036 target of 32,890 for the borough.
Adopting SPD2 would help offer guidance for residential suburban development. It would help with guiding people and outlining the best practice for quality design. Another benefit would come from minimising the impact of building.
The guidance within SPD2 is for the entire borough. It is for many people, including residents, builders, and architects, all of whom should use it as a tool. This will help shape proposals and assist when making decisions for planning applications.
The housing crisis within London means that it is crucial for people to build thousands of homes. These need to be of decent quality and should also be affordable. They will replace older buildings, go behind, between and even above existing properties, and in the suburbs. The draft of SPD2 is on the shortlist for the Planning Awards, specifically 'Award for Planning for Increased Housing Delivery'. This shows how vital the document is.
The cabinet is recommending that the council approve SPD2 at the Monday April 1st meeting.
Need Help With Your Properties?
Whenever they are looking for first class assistance with council leasing Croydon based landlords can count on Finefair. This extends across the capital and we also offer other reliable services so that we can meet all of your needs. Look at our site for more details on the work we do and don't hesitate to reach out if you want to know more.