In order to get the most out of your property, you need to know what to do with it. When it comes to block management City of Westminster has no one more skilled working for it than us. We've been able to handle complex needs from a wide array of clients.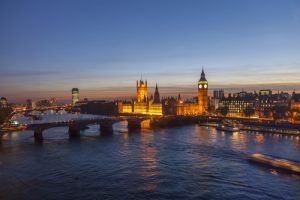 Westminster City Council may start asking hotel developers to include affordable homes in some respect in their plans. Property Week broke the news and reported that the council is considering the policy. The expectation is that they'll adopt the plan later this year. The council has its own housing target to have 30% of new homes at minimum be affordable.
At present, they haven't placed any obligations on hotel developers. However, the council switched gears recently and will have a tougher approach. This follows their pledge to produce 1,850 affordable houses by 2023. One council member said that affordable housing is a necessity if you wish to build in Westminster.
Other developments that include housing
There was a proposal that gained approval in 2017. It wanted to transform the historic War Office in Westminster. In its place would be a brand new Raffles hotel. This also included the creation of 88 new flats. Additionally, there would be a donation of £10million to the affordable housing fund.
In addition the plans for the Peninsula London hotel will create 23 affordable homes. They would be on Buckingham Palace Road.
One Westminster Council spokesperson said that their top priority is to build affordable housing. They also said that the council is looking at a series of ways in which they can deliver it.
At Finefair, customers can expect the highest standards regardless of the service they're using. In addition, you can ask us to help with everything or just certain areas. There's nothing that's out of our reach. As well as being the best for block management City of Westminster has, we offer guaranteed rent, council leasing, and lots of other services.
If you would like to know more about us, feel free to get in touch anytime.