There are numerous ways for you to make a profit today. One would be to venture into real estate. However, you don't want to tackle things all by yourself. Instead it's best to seek out the aid of an experienced team. We are one of the best companies working to find investment properties City of London has. We'll help you to choose the right assets and also set up the most fruitful plans.
Housing supply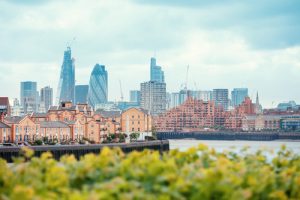 The City of London Corporation is currently taking part in talks with six borough councils. They want to supply 4,000 new homes for people who work in the banking district. At present, two schemes are already in motion inside the City itself. Firstly, is one at the Golden Lane Estate, where they want to build 66 homes. The second is in Middlesex Street, which is close to Aldgate East. They intend to deliver 10 homes here.
In the City the pace of constructing new houses is accelerating. According to Savills, between 2014 and 2018, 690 completions took place. In addition, there are five more schemes that either have planning permission or are already under construction. These will provide 580 new-build units.
An attractive masterplan
British Plan has its own masterplan for the City of London. It will create 4.9 million square feet's worth of bars and restaurants, as well as new shops in the Broadgate area. At the centre of this scheme is Broadgate Circle. This is a new office complex surrounded by a basin-like events area.
One other huge initiative is the creation of a cultural mile. This goes from Farringdon to Moorgate. The Museum of London will move to the former General Market building near the Barbican. On the City's south side, Spitalfields, Smithfield, and Billingsgate will also merge into a single mega market.
At Finefair, we do everything within our power to make certain that our clients' investments are successful. This includes offering guaranteed rent as well as recommendations. We know how tough it is to choose a property, that is why we can help clients to decide which of the investment properties City of London has are the best for them.
If you would like to do business with us, please contact our team.