We are a company that provides clients with high quality property services. In terms of estate management Camden has no one better working for it than us. We've been able to serve countless individuals who were in need of help. This is thanks to some excellent recommendations.
New homes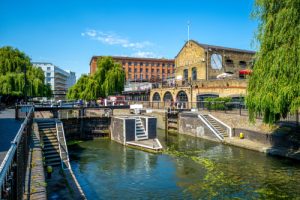 Camden is exceeding the nationally set targets for house building. The most recent figures from the Ministry of Housing, Communities, and Local Government reveal the fact. This is thanks to the Community Investment Programme established by the council. Between 2015 and 2018, Camden had 3,263 new houses within its borders. This is 179 more than the 3,084 target.
Through the programme, Camden Council has built 862 houses since 2011. At present, 120 are under construction. In addition 1,250 more have planning approval and are ready for the building stage.
More than one third of London's councils have orders to create an action plan. It must show how they intend to increase delivery. Camden itself does not have to produce such a plan. However, one councillor said that every responsible party has to help fight the housing crisis.
Council houses and affordable homes
With assistance from the programme, the council is constructing 1,100 council houses. Additionally, they're creating 300 homes that are genuinely affordable to rent. Moreover, they're investing in more than 50 children's centres and schools. They also plan on providing enhanced community facilities. This is equal to 35 tennis courts.
At Finefair, we're experts at finding owners for newly built homes. They could be landlords or families looking for their own personal space. Regardless, we'll make sure that the owner can look after the building correctly. We also offer top services, including the most effective estate management Camden can provide.
If you need anything from us, please get in touch with our team. We are always happy to discuss how we can help, ultimately ensuring we offer the right services.