Finefair Ltd can offer a flexible service to manage many kinds of properties. Estates can be a challenge but we work with clients to tackle them. To do this, we look at the specific needs and try to deliver a service that matches them. This is why we are the top name for estate management Merton has. It also helps that we can supply other solutions, including guaranteed rent.
What is MERP?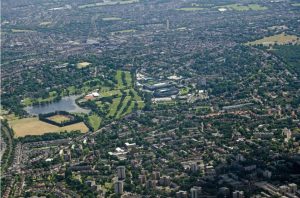 The Merton Estate Regeneration Project is a huge job to regenerate three estates in the borough. It is an agreement between the council and developer Clarion worth £1.3billion. The work will transform Ravensbury, High Path, and Eastfields. It will involve rebuilding approximately 1,200 homes and creating over 1,000 new ones. In total the project will provide 2,550 homes.
The MERP got full backing from Merton Council. Planners gave approval because the work would modernise the sites, providing quality homes built to high standards. The project would also improve the areas for the local communities. For example it would provide new amenities like playgrounds, landscaping, cycle storage, and electric vehicle charging points. It would also address parking and flood risks.
All sites have outline planning permission for the redevelopments. Work is under way on Ravensbury and High Path, with the first phases of both already complete. But, there are now delays.
Disruption
The last two years have been hard for the construction sector as a whole. There have been a number of problems, including materials and labour shortages as well as rising prices. The economic outlook for house builders was also quite bad. As a result, in April 2020 Clarion said there was a risk the project would no longer be financially viable. They were facing a huge deficit in the programme.
Moving forward
Merton councillors recently made a decision to adapt the proposal to help relieve the financial deficit. They have chosen to suspend their eligibility to take 5% of the receipt from any home sold on the project. They will only reinstate this when the development is no longer in a deficit.
In return for suspending the claim for 5% of property receipts, the council will now have a bigger oversight of the project. Amendments have been made to the agreement to allow it. This will include more frequent reviews of the operations. The goal is to be more proactive with managing the work and anticipating future risks that could affect deliverability.
The council chose to make this move rather than having to invest local council tax funds to address the deficit. The move will also keep the project moving so that Clarion can deliver the affordable housing on the site. It will also address the housing issues on the three estates, including the need to modernise and reduce problems like overcrowding.
Talk to us about estate management in Merton
Finefair Ltd knows about the pros and cons of investing in estates. We can give our clients useful advice here so they appreciate what it takes to manage these assets. Then we can step in to handle managing them, working to provide as much value as we can.
So, whether you have estates in your portfolio or are thinking of investing in them, we can be a great partner. Why not contact us today to find out more about how we offer the best estate management Merton investors can ask for? We can discuss everything with you, including how to guarantee your rent.