Property investment is a difficult business to be involved in. Thankfully, ours is a team with plenty of experience. We are so flexible that we can aid people who want to invest in apartments, houses, estates, blocks, and more. It should not come as a surprise that we are now one of the best establishments working with investment properties Newham has.
New luxury flats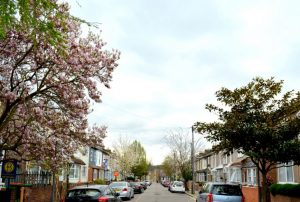 Luxury properties worth as much as £670,000 have recently gone on sale in one of East London's up and coming areas. These homes are at the Riverscape development at the Royal Dock in Newham. They only became available for purchase on September 25th during a launch event for the scheme.
For those who don't know, this 769 home development is over ten blocks. They are on the River Thames' banks in East London. New resident in this scheme will be able to benefit from a sky lounge, as well as views of public green spaces and the river. Furthermore, the area is going to feature an Uber Boat service. Thames Clipper will have responsibility for its operation. Additionally, DLR stations will give people access to Central London and Canary Wharf.
The individual flat prices
The Ballymore and Oxley developed Riverscape scheme is going to be part of the Royal Wharf area. This shall feature its own leisure centre and primary school. As for the prices for Riverscape flats, they begin at just under £400,000. This is for a one-bedroom flat.
As for two-bedroom flats from this new project, you can expect them to cost £580,000. Then there are the three-bedroom flats, which shall cost you £670,000.
These properties could become some of the most interesting assets in the area. So, talk to us if you need help from the finest business working in investment properties Newham has.
Moving forward
This development is merely one of many new projects that are taking place in Newham. Things are this way despite it being the seventh most deprived borough according to the Centre for London think tank. According to Zoopla, £385,875 is the average price for a home here. That makes it one of the most affordable locations in the city.
However, the Riverscape scheme developers said the project would give the area a boost. The Ballymore managing director John Mulryan stated that they were thrilled to be bringing the excellent new development to the Royal Docks alongside Oxley. Ballymore has always taken note of East London's vast potential. They have already successfully launched Goodluck Hope, Wardian, Royal Wharf, and City Island. Riverscape aims to be a new benchmark in terms of quality in this part of the city.
Making things easy when managing investment properties in Newham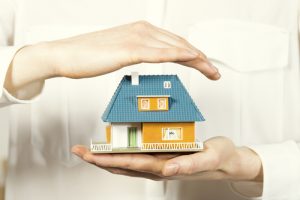 At Finefair Ltd we like to keep things as hassle free as possible. This is one of the main reasons why people enjoy working with us. We will aid you in finding the properties that will benefit you the most.
Our team has been a critical provider of real estate services to the private and public sectors for years. As a result, we have many loyal clients. They can rely on us to support them, even if they need to change services.
So, if you would like to work alongside the foremost company excelling in investment properties Newham has, please give us a call. You can trust us for management, guaranteed rent, and more.