At Finefair Ltd we have the flexibility to help all kinds of landlords. Our goal is to ensure they get the very best service from start to finish. One way we do this is by offering several options for letting, including private and public. At the same time, we can guarantee their rental income. This is why we are one of the top choices for a lettings agent Waltham Forest has.
Sometimes finding the right properties to invest in can be a struggle. This can be especially true in areas where there is a lot of competition. In some situations demand is simply too high and property availability is low. Many people may look at this and think the only option is to choose another area to target. However, there is an alternative; look at self building.
Why choose to self build?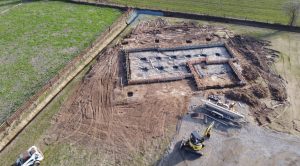 If there is a lack of properties in an area to match your investment goals, why not build your own? You could look for plots and find new opportunities. While it can be a bigger project, the rewards could be very attractive.
The biggest advantage with self builds is you can control the designs and specifications. That means from the very first drawings you can ensure the property will be perfect for your end use. It can result in a much higher quality property.
This kind of project can also be beneficial in that it will make the most of the asset. Things like conversions and creating HMOs can often be tricky to make the most of the buildings. How do you split up properties to make separate living spaces that are still high quality? You don't need to think about it if you are designing this kind of property from the start.
What to think about
As one of the top choices for a letting agent Waltham Forest has, we can offer plenty of useful tips. After all, we currently manage a huge array of different assets. This includes everything from period family homes to conversions, HMOs, and new builds. We work to provide the best support and can handle any kind of portfolio.
One thing you need to look at is how good the local authority is. There are plenty of important things here, including how successful planning applications are. Some authorities have very strict rules to protect the character and heritage of an area. You need to follow these, especially if you are looking at a new build. They can influence your design choices.
It is also a good idea to look at land costs. This can affect how viable a project is. Some locations will have very little space available and the costs can be exorbitant. Others will have more free land so you can often obtain plots for less. You also need to research things like the cost of site clearance and preparation; they can be large costs for Brownfield developments.
Another thing to consider is how much property prices could potentially increase in an area. This is important as there is no point investing in a plot and a self build if there is any potential the value will plunge right away. Ideally you want an area where there is an upwards trajectory so you can look at better gains in the future if you choose to sell the building.
Talk to a lettings agent in Waltham Forest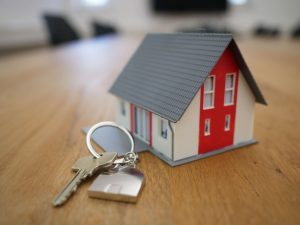 Finefair Ltd can offer support with lots of different investments. We have the skills to tailor our services to satisfy various needs, including short and long term letting. We are also confident we can manage any kind of property, including purpose built HMOs and hostels.
So, if you want to build a relationship with the best lettings agent Waltham Forest has, speak to us. We offer first rate solutions, including guaranteed rent.