Finefair works with various landlords, providing bespoke services to reflect their specific needs. One area where we excel is offering the best guaranteed rent Merton can provide. There are several schemes to choose from so we can suit any needs. We will also ensure that clients receive their rental income on the same day every month.
How good are the amenities?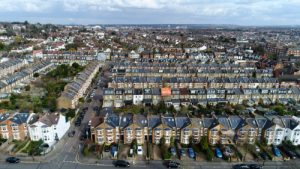 The quality of local amenities can have a big impact on whether people want to live in an area. They also affect how attractive locations are to investors. It is important to look at them so you can get a better idea of what kind of tenants you can expect to be dealing with.
One amenity some investors won't consider is local libraries. In many areas the library is no longer a vital part of the community. As a result lots of them are closing their doors for good. Merton is different though. Here the libraries are very popular and many have even had to extend their opening hours.
The estimate is that libraries in Merton had an impressive 116,975 visitors in 18/19. This helped to generate an income of £38,000 for the Borough.
The spaces offer a lot of community events, including celebrations of art and culture. For example there were events to mark the centenary of World War I and women's suffrage. Wimbledon and Mitcham libraries have spaces with stages, light and sound systems.
Great services
Merton is already an attractive Borough for buyers and renters. Thriving local amenities add even more interest. If you are thinking of investing in a property or already own assets and want help with management, rely on Finefair. We have the skills and experience to ensure you get the perfect service.
We are the best for guaranteed rent Merton has, but also extend our service across London. You can find out how it works on our website or contact us for information.