Property needs can be complex, this is why our services are so beneficial for many people. Hard work is the reason we have a reputation as the people to go to for block management Lambeth can depend on. We always ensure our clients have a great service, regardless of their specific needs.
South Lambeth Road Scheme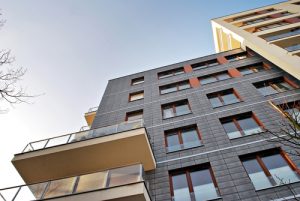 Developer Downing is beginning work on Lambeth student schemes, its biggest project in London to date. Work has begun on two schemes, worth £285million together. These are for mixed-use student developments in the south London area. The larger scheme will provide a student tower of 37 storeys as well as a commercial office scheme of 6 storeys in Vauxhall.
The £250million development is off South Lambeth Road. It will provide 841 student beds in total. This includes various studios as well as en-suite rooms in a mixture of 5-7 bedroom cluster units. The scheme also has a cafe on the ground floor.
There will be a second building with 38,567 square feet of open-plan commercial office space. The roof will be the home of a multi-use games area which will be publicly accessible. The position of the main entrance will be in a central courtyard.
Lambeth Palace Conservation Area Scheme
Downing is also working in the Lambeth Palace Conservation Area. This is to deliver a £35million scheme for student accommodation. The work will provide 133 students with studios. The scheme includes 12,000 sq ft of commercial space that will serve as a new headquarters for a charity.
The purpose of the two schemes is to provide first class student accommodation. This is very sought-after and these stunning buildings will work harmoniously with the landscape of Lambeth. The two projects will help with the council's vision to renew the area and also benefit the student community.
The right developer
Downing has a great track record, completing numerous jobs such as the £160million Atlas project in 2018. This is also on South Lambeth Road and is 32 storeys high. It is a purpose-built development for students containing 578 bedrooms. As a result they are the perfect company to create even more developments.
If you invest and are ever in need of block management Lambeth landlords can count on the Finefair team. We offer great services and look to deliver unbeatable value. If you are interested you should contact us to see how we could help.