Clients have put their trust in the Finefair team for years because of our quality services. We are the foremost specialist working in estate management Kensington and Chelsea has. This may seem like a huge task at first. With us by your side however, it has never been easier. We will ensure every part of a property gets the correct maintenance.
The fact that Kensington and Chelsea has the lowest rent as a proportion of house price recently came to light. The Borough's average annual rent is a mere £38,076. To put things in perspective, this is 2.63% of the £1.4million average house price. This provides the greatest value to rent.
It's all relative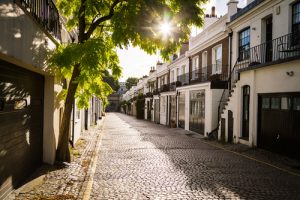 The affordability of residing anywhere in the UK is always relative to the cost of living. It is also important to think about wages and the actual locale itself. A preferable location is always more valuable. In many cases these locations can also offer higher wages because they are in desirable locations close to amenities.
However, the same research highlights something important here. Several wonderful sections of the UK property market have proportionally minor rental rates. This is when you compare to the cost of buying. As a result renting becomes a really attractive alternative, one that can allow people to live in an area and enjoy the lifestyle without committing to a huge purchase.
Value
In addition, in many cases the rental prices represent some of the finest value in rental sector in the whole of the UK. This is especially true for Kensington and Chelsea. For those residing in the borough, the lower rent costs can allow them to save for a deposit in the future if they choose to buy.
At Finefair, we can do more for you in addition to providing the most reliable estate management Kensington and Chelsea has. Our people can also assist you in finding new investments in the best hotspots. We also know our fair share about transforming properties, including conversion into HMOs. If that wasn't enough, we are one of the best names for guaranteed rent in the whole of London.
Get in touch today if you would like to know more about any of our services.