The Finefair team offers a range of services including acting as the lettings agent Islington landlords can have confidence in. The quality of each service and our attention to client care never waver so that you can work with the best people. We dedicate ourselves to maintaining the high standards of our services. As a result we meet a wide range of needs for clients and their properties.
A Pretty North London Village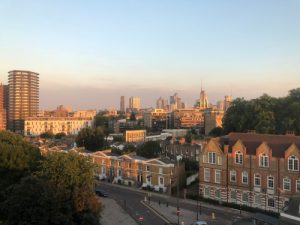 Highgate is a hilltop village in north London. It is home to a number of stars like Jamie Oliver and Kate Moss. At the same time, it is very popular with families and city types. The popularity of the area with families is thanks to the top schools, green spaces, and village atmosphere. City workers are drawn here due to the easy commute from Highgate or Archway on the Northern line.
This part of London has a fantastic arty reputation. For example you can find a blue plaque to commemorate the poet Samuel Taylor Coleridge on a lovely early Georgian terrace house.
There are lots of great things to see in Highgate, including some excellent funerary architecture. In addition locals can enjoy a vast amount wildlife, trees, and memorials. People describe the area as somewhere to go for peace and contemplation.
A Wide Selection Of Properties
There are many handsome homes in Highgate, meaning there is something for everyone. Firstly you can enjoy the beautiful Georgian architecture. This is as well as stunning modern homes like The Lawns, a glass house behind a high brick wall. If you look near the historic Kenwood House, you will find modern rebuilds along with large Twenties and Thirties detached houses.
The prices of homes range here, with the most expensive being a £10million seven-bedroom Victorian detached house. There is a conservation area, Whitehall Park, with large Edwardian houses.
You can depend on us when you are searching for a first class lettings agent Islington landlords can trusts. Our team works across London, extending our services to suit all areas. You can read about our extensive work on our website and get in touch to learn more.