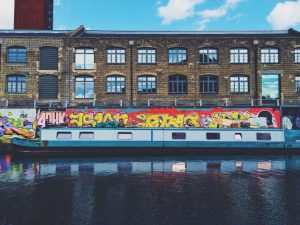 Wherever you look, it is not hard to find new homes being built in London. This gives people plenty of opportunities to either step onto the property ladder or increase the size of their portfolio. If you want to experience the benefits that come with seeking professional help with your properties, call Finefair. We can offer a bespoke service that includes the council leasing Hackney landlords trust.
Homes For Hipsters
There are new flats in Hackney borough that are perfect for fitness fans. The development offers yoga classes on-site in addition to a Kate Hudson POPfit dance studio. The homes are in a district that is particularly trendy even though it was an industrial zone in the past. Here, you can find a deli, boutiques, an artisan bakery, and fitness studios right on the doorstep.
Hackney is a great borough for a number of reasons, including its urban and gritty vibe. This is also the inner London borough with the most open green space. People have the chance to live in designer homes close to these spaces.
The Otto is a relatively new building that is home to 89 flats and overlooks Hackney Downs. These homes are in 2 pavilion buildings that have decorative terracotta facades. The use of mellow shades helps reflect the seasons as they change. Each of the one, two, and three bedroom apartments has a balcony or a terrace. There are ground floor duplexes that are 1,500sq feet and have a private raised garden. Furthermore, there is a communal roof garden which links the pavilions.
Of course this isn't the full extent of the amazing homes that are available in the borough. There is also Hackney Gardens which is close by and has 58 flats. The building is within the churchyard of St John, which is a place of worship that doubles as a music venue.
Turn to Finefair today
Do not hesitate to reach out to us if you need more information about our superb services. We can assist with guaranteed rent, property management, and the council leasing Hackney property owners rely on. You can call us at 020 8554 0500 or email using info@finefair.com. You can even request a free valuation via our website.