At Finefair, we always work hard to ensure that the quality of our services never falters. This includes ensuring that you get the most from your properties and maintaining the highest standards of customer care. Our website is full of useful info on the work we do. For example, you can find out how we offer the block management Greenwich landlords and investors can trust.
Industrial sites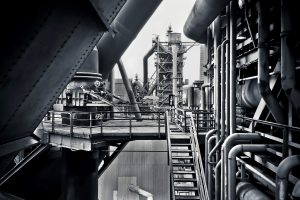 London has an incredible industrial history. At one time the city was home to thousands of manufacturers making everything from food to clothing and even electronics. Sadly this did not last forever. Some businesses chose to relocate to cheaper parts of the world and others went out of business entirely. The economy also made the shift to services rather than manufacturing.
Across London there are lots of hallmarks of the city's industrial past. This includes a number of Brownfield sites as well as former warehouses. Many of the buildings are perfect for regeneration into new homes, commercial space, and other uses. The projects can clean up land and create new urban villages.
A challenge with some of these projects is creating homes on land that is close to ongoing industrial activity. Luckily there are many ways to address the issue. One project that is doing this really well is Greenwich Millennium Village.
What makes the projects special?
This work shows it is possible to harmoniously build new homes next to heavy industry. The Millennium Village is one part of the Greenwich Peninsula regeneration that is taking place. The 3,000-home site has a vegetarian cafe, dry cleaners, village square, and hairdresser. It will stand next to a gravel-extraction plant with a wall to block any noise.
The next phase of Greenwich Millennium Village, known as Commodore's Quarter, will launch in August. This work will create 136 one, two, and three bedroom flats along with three and four bedroom houses.
Finefair is a team of experts that offers the guaranteed rent and block management Greenwich clients regularly depends on. This isn't even the full scope of what we can do for people all over London. We also have the skills to create a special package of services just for you.
If you wish to know more or are ready to start, reach out to us. We can discuss your needs in detail to come up with a plan that will allow you and your properties to benefit.